Welcome to Artist On The Waterways
Here you can view and buy original works direct from the artist Sylvia Hankin.
About Sylvia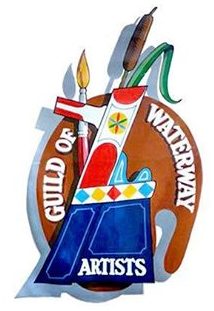 Sylvia was born in Clerkenwell, London, and has been painting since she was 11 years old, using mainly oils over acrylic. She did go to night school for a very short while, the rest she has made up going along. The theme running through her work is the peace and tranquility of the scene, which she always tries to convey. Sylvia is fortunate to be able to paint virtually anything; provided she has a good image to work from. She prefers landscapes, seascapes and estuaries etc, but enjoys portraits, animals and buildings. At the moment she has a passion for old working narrow boats.
A few years ago Sylvia lived, painted and traveled all over England on a 50ft narrow boat. She took many photographs, as she has always done of the changing seasons. Her love for the waterways is shown here with light, the scene and a peaceful atmosphere. Sylvia also taught herself to paint canal ware.
On this website you will find oil paintings, prints, hand made cards, and a fine selection of hand painted canal ware.
Christmas Cards available in the products section (packs of 10)